Casa da Mina – Quarto da Laranjeira
Quarto da Laranjeira – the room of the Orange Tree – is one of three guest rooms in the modern building Casa da Mina. The name refers to the water mine that lies next to the building.
On the spacious terrace you can enjoy the beautiful views of the estate with its vines and olive trees, but also of the setting sun and the Caramulo mountains.
The room is modern in both colour and décor and has a high wooden ceiling which creates a very spacious effect. The orange color of the oranges is incorporated in the room in a stylish way.
2 single beds (100x200 cm) with the option of making a large double bed (200 x 200 cm)
Bathroom with bath, shower, sink and toilet
Terrace (13 m2) overlooking the valley and Caramulo mountains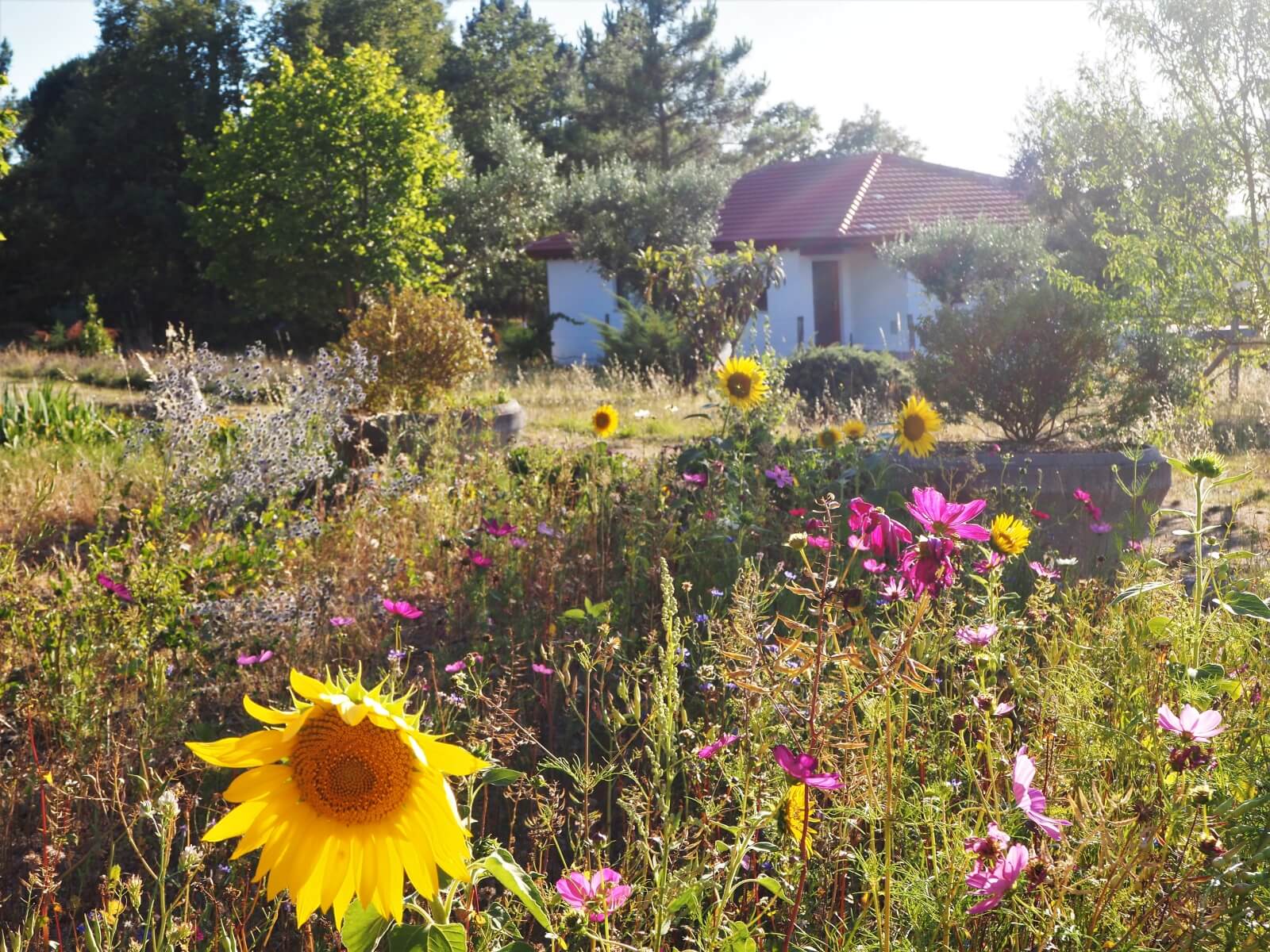 *) discount per night for single occupancy of a room
Contact
B&B Quinta Vale Porcacho
Karin Immerzeel & Jan van Loon
Póvoa de Midões - Tábua
Portugal
Licentienummer 5588/TR
+351 917 030 056
(Telefoonkosten volgens kosten eigen provider)
According to the law we have a complaints procedure.