B&B Quinta Vale Porcacho in the green heart of Portugal
Hospitality, nature, culture, sustainability – Come, discover and be surprised
Luxury estate-B&B, an oasis of peace and nature
Quinta Vale Porcacho is a luxurious sustainable B&B with a unique ecological swimming pool and spectacular views. Our B&B is located in Póvoa de Midões – Tábua (Beiras), the green heart of Portugal where authentic Portugal still exists and time feels like it has stood still, the air is pure, the starry sky enchant you and you can feel the silence. In the local cafes and restaurants you can meet the locals while enjoying a cup of coffee or a glass of wine.
Perfectly located
The B&B is centrally located between Lisbon and Porto. In short, the perfect place to visit countryside and city in one holiday and to discover the region. The Quinta is in the middle of nature, but is not far from Coimbra, Viseu, the Serra de Estrela and the Caramulo Mountains. It is an ideal base to discover the hospitality, culture and nature of the Beiras, to get rid of the stress of everyday life and to recharge your batteries. Therefore, also an ideal place for events such as multi-day trainings, management conferences, coaching and intimate weddings or parties. We have availability for groups of up to 20 people.
Sustainability is highly valued in our buildings, as well as in the day-to-day management and organic farming on the estate.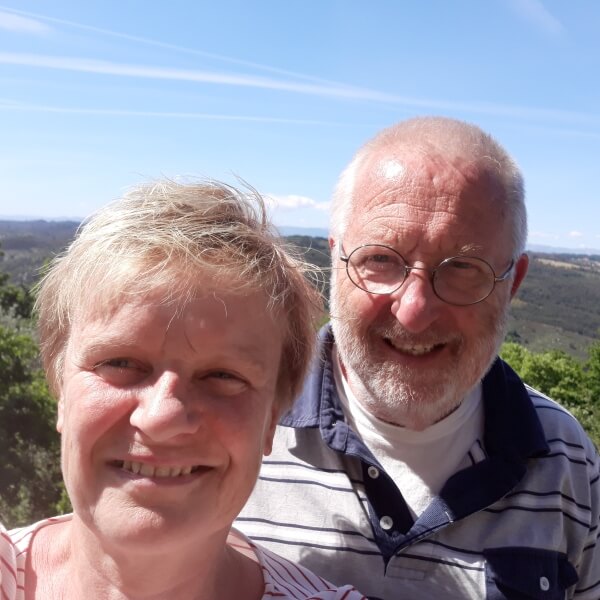 Ola
Ola, we are Karin and Jan, the proud owners of B&B Quinta Vale Porcacho. Together with our dog Truffel and the cats Ferro and Terra, we live and work on this beautiful estate. In "about us" we tell a bit more about who we are. Feel free to look around on our website for our accommodation and packages.
For questions or further information you can always contact us. And of course we hope to welcome you to our Quinta soon for a wonderful and peaceful holiday.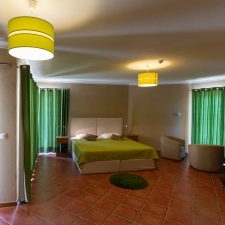 Comfort, large beds, beautiful terraces, privacy and a unique style characterize our guest rooms and the nature house. Enjoy the peace, hospitality and conviviality. In short, a place to feel at home.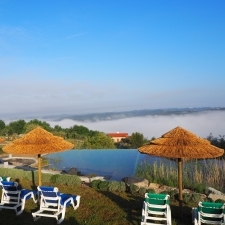 Our ecological swimming pool is unique in its kind. An infinity pool with a spectacular view over the valley, croaking frogs and the noise of the wind in the reed give you the ultimate holiday feeling. The water is crystal clear and is a benefit to the body. It's pure enjoyment, pure nature!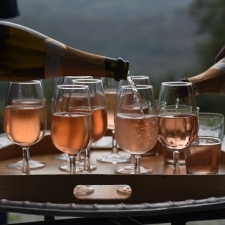 If you want to hike, enjoy culinary, ride a horse or have something to celebrate with a group, we have some nice packages for you. If you want a tailor-made package, we would like to think along with you to make your wishes come true.
Contact
B&B Quinta Vale Porcacho
Karin Immerzeel & Jan van Loon
Póvoa de Midões - Tábua
Portugal
Licentienummer 5588/TR
+351 917 030 056
(Telefoonkosten volgens kosten eigen provider)
According to the law we have a complaints procedure.